All Ability Walks
"All Ability Walks" are developed by Forest Therapy Victoria to offer an experience to people with all degrees of ability. Zoe has been a caregiver for many years. As she walked in the forest early in her own training, knew she needed to bring those she was a caregiver for on a Forest therapy experience. Zoe innately understood the benefit that would come for those with varying degrees of ability and mobility.
Thus she developed the concept of 'All Ability Walks' as offered today by Forest Therapy Victoria.
As is well documented, Forest therapy reduces blood pressure, anxiety and stress levels are reduced, vitality and sense of wellbeing is increased. The tracks selected for our All Ability walks have disability parking and toilets, the tracks have been selected for their ability to accommodate wheelchairs and are limited mobility accessible. Each Forest therapy walk has a range of activities which we will adapt to the needs of the participants on the day.
The All Ability Walks are currently being conducted at the beautiful McAlpin Reserve in Ringwood North in Melbourne's Eastern Suburbs. The reserve offers parking, trails and toilet facilities that are all wheel chair accessible. Plus there is the best playground ever!
Dates for 2022 are listed below and can be booked through the events page, or at Eventbrite.
Sunday 6th February, 10am – 1pm
Sunday 6th March, 10am – 1pm
Sunday 3rd April, 10am – 1pm
Sunday 5th June, 10am – 1pm
Sunday 3rd July, 10am – 1pm
Sunday 7th August, 10am – 1pm
Sunday 4th September, 10am – 1pm
Sunday 2nd October, 10am – 1pm
Sunday 6th November, 10am – 1pm
Sunday 4th December, 10am – 1pm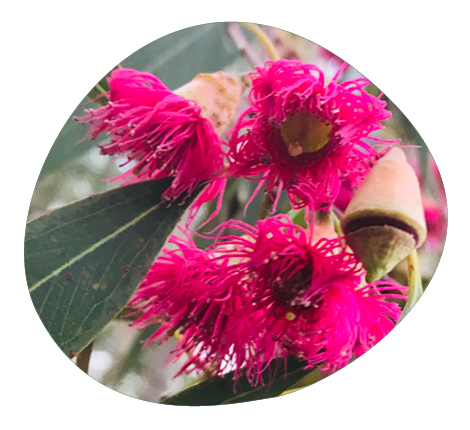 About the McAlpin Reserve:
From "mammaknowseast.com.au"
McAlpin Park has always been a beautiful spot to spend the afternoon for a play in the playground, waddle around with the ducks and cut laps on the bikes and scooters. And with a new playground update – it is now SUPER FANTASTIC!
This reserve is immaculately kept with stunning gardens, and is filled with sprawling lawns for ball games and picnics. The new playground will soon become one of our family favourites! There are multiple zones for different abilities and a huge variety of fun things to explore. The junior play zone has its own climbing structure complete with orchard boxes and fruit, as well as a scooter track with traffic signage and swing set – with an expression swing!
The bigger kids have a climbing tower of their own with some great
challenging ways to reach the top of the slide. Mamma's 4 year old needs a boost in some areas but will be brave enough to attempt it all on his own before we know it. If climbing isn't your thing, there is a trampoline, a water pump and rock river for a bit of a cool down, and a birds nest swing if you need a rest.
Mamma is super impressed with this one – it has a great layout if watching a number of kids, a toilet block, plenty of picnic seating and bbqs. Keep an eye on them around the water (oh and the bridge is new too), but have an awesome time.