Forest Therapy All Ability Walk
August 8 @ 10:00 am

-

1:00 pm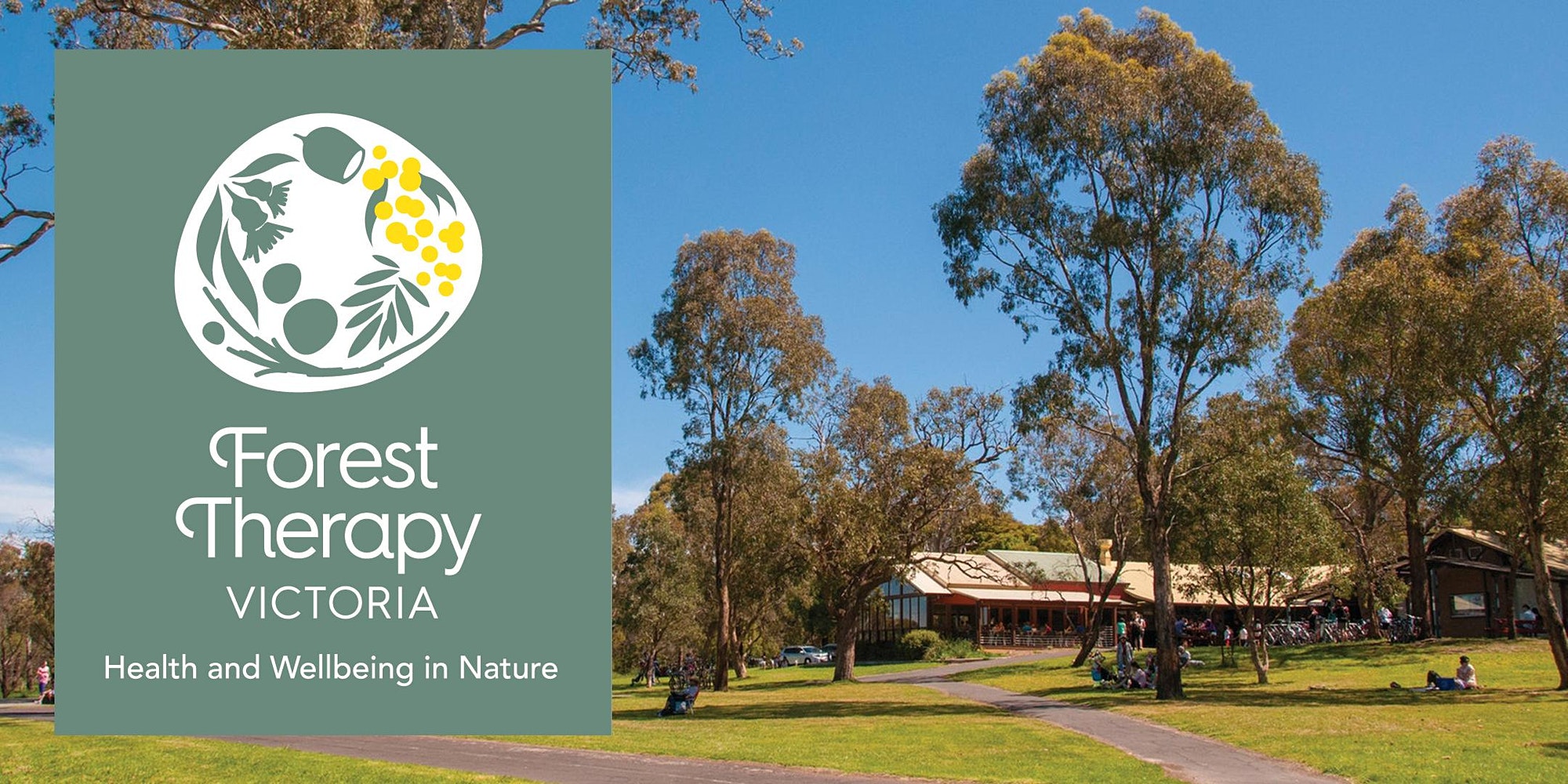 Join us for a morning of health and wellbeing in the beautiful surrounds of Jells Park.
Zoe Broomhead is a trauma informed counsellor, and director of Life Therapies Victoria. Together with Matt Glover, Zoe is one of Australia's first counsellors to be accredited with the International Nature and Forest Therapy Alliance. Zoe combines her 25 years of therapeutic experience with Forest therapy for todays All Ability Walks.
This Forest Therapy experience is designed for people of all abilities. The car park, paths and toilet facilities are wheelchair accessible. Zoe has a background in working with disability and is herself a long-term care-giver. When undertaking her training in Forest therapy, Zoe knew that bringing people with 'all degrees of ability' the opportunity to experience 'slowing down and experiencing nature as a healing space' was going to be vital.
Zoe has specifically selected the beautiful surrounds of Jells Park for its disability friendly accessibility. These walks are designed for all ages, and abilities, if you have needs which need to be considered, we will work with you or can arrange one on one walks as needed.
The track is wheelchair accessible and if weather impacted, we can use alternative tracks.
…
Forest Therapy is an emerging field in the health and wellbeing industry. With recognised beneficial impacts on our immune systems, heart rate, concentration, sleep patterns, and general wellbeing, this is three hours well spent!
Combining a gentle walk with forest therapy activities, participants will experience nature in a whole new way.
On the day of your walk, it is essential you bring the following:
Covered, walking shoes – no open toed shoes please!
Water bottle and snacks. (While social distancing restrictions are in place we will not be doing shared snacks at the end of the walk)
Pen and notebook
Clothing appropriate to the weather conditions.
Please ensure you are wearing sunscreen.
Note that the walk will be cancelled if the weather conditions are deemed to be too dangerous or restrict the accessibility of the paths.
**Please note if you do have specific needs Zoe will work to adapt activities to the needs of participants on the day, so please advise of specific needs when booking.